PRE ORDER - Please contact us for lead time
All prices include 20% UK VAT

FREE Click & Collect from our Showroom
We are very excited to introduce the Qubic System QS-CH1 Motion Simulator Cockpit, a new benchmark in motion simulator cockpits. The CH1 comprises 4 of Qubic System's electronic actuators set up in a 3DOF configuration (pitch, roll & elevation/heave) and a highly rigid and adaptable base frame with 4 mounting brackets for the actuators, steering wheel bracket, pedal bracket and seat brackets. The base frame acts either as a platform for you to directly attach the seat, wheel and pedals to, or indeed for mounting your entire existing frame/chassis onto the base itself - this makes the QS-CH1 a highly versatile motion cockpit.

The Qubic System QS-CH1 actuators have peak velocity of 800mm/s, so offer very powerful motion simulation. They also generate precise vibrations in real time and reproduce the finest details while driving – such as curves and obstacles on the racetrack. Furthermore, the lightweight and compact structure makes it easy to transport as well as service for multiple and variable installation. The QS-CH1 is suitable for a variety of vehicle simulations including sim racing, flight simulation, truck simulation and more. The key to realistic simulation is to provide as much sensory information as possible, simulating reality as closely as possible; the QS-CH1 delivers the sensation of road textures, velocity, suspension interaction feedback, engine vibrations, tactile feedback, haptic system and vehicle dynamics, all combining to provide a truly immersive experience. The more you can understand the behaviour of your vehicle, the better you perform.

The QS-CH1 comes with the VR HeadWay motion compensation technology, minimising/eliminating the effects of motion sickness. This technology uses advanced mathematical formulae to calculate the necessary compensation and applies it to the VR headset at runtime. It eliminates platform movements from the VR tracking system, which has a hugely positive impact on VR sickness compensation and causing your experiences to be more immersive and authentic
The QS-CH1 is designed for consumer use as well as professional/commercial use. Manufactured using highly engineered components of quality construction, it's durable & robust so is built to last.  The module can be further refined to your individual specifications through the selection of optional accessories, such as monitor stands, safety belts/harnesses, keyboard brackets and much more. There is a comprehensive user guide detailing the aspects of setup, maintenance and ownership of the product, as well as a wide support network available for further support. The manufacturer, Motion Systems, is a large company with vast expertise in motion simulators for all genres of simulation gaming, and their new Qubic System range is bringing their expertise to the market.
Manufacturer description
PROFESSIONAL VEHICLE TRAINING SYSTEM
QS-CH1 is a brand new, modular, and flexibly configurable training product dedicated for advanced land vehicles and city car driving simulation. QS-CH1 is a part of the Qubic System product's series. By using a number of expansion accessories, including manipulators and dedicated peripherals, it is possible to quickly build a simulator for future drivers or vehicle operators. The motion system consists of 3 DOF platform with electric actuators that provide cues for vehicle acceleration, road curvature and obstacles such as sidewalks and potholes.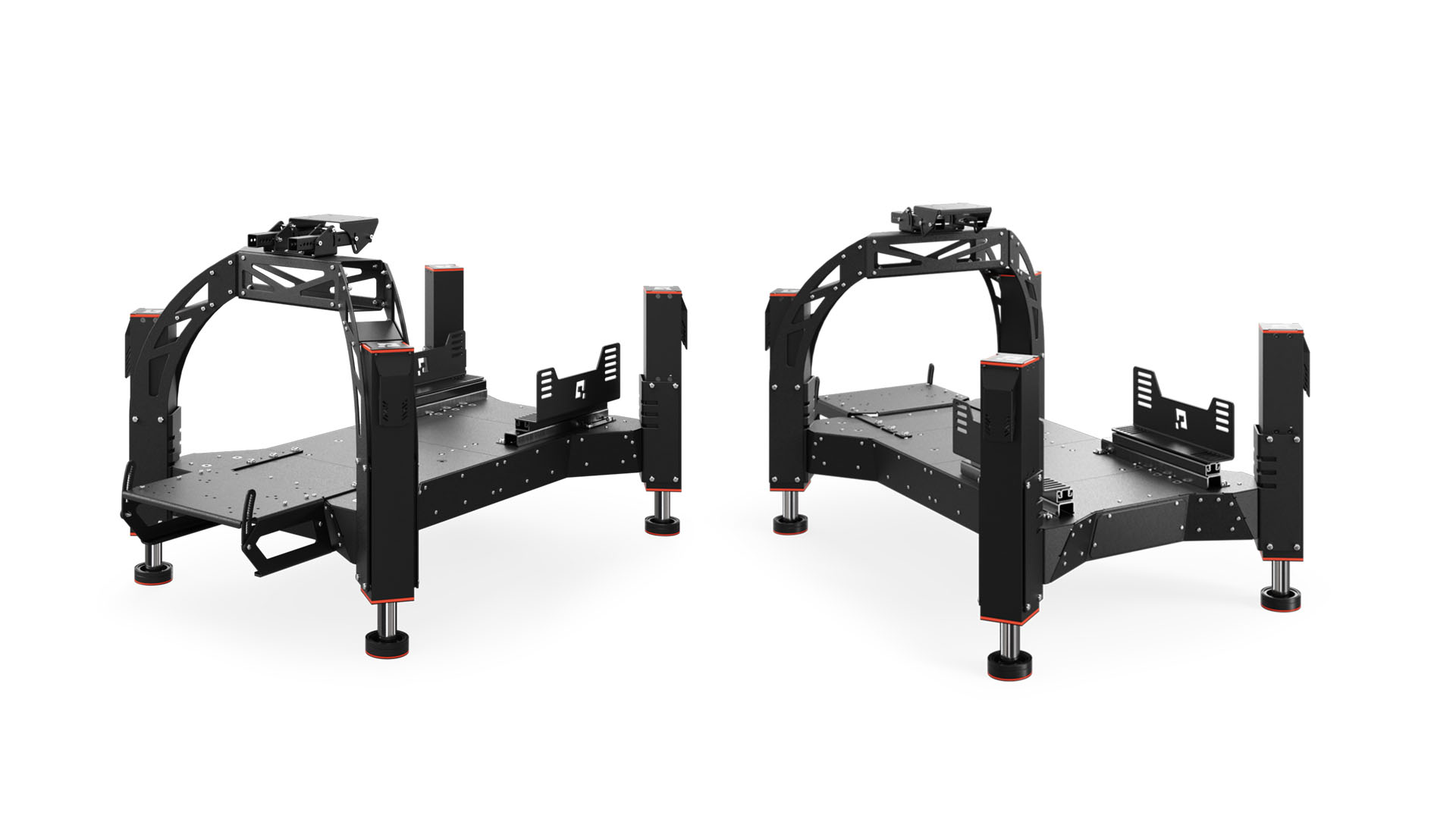 QUALITY AND FUNCTION
This motion system is the perfect solution for everyone who is looking for the most realistic simulation and reasonable, easy-to-use motion platform, which is designed for a continuous and maintenance-free operation. QS-CH1 only needs a 1.5 square meter place, and it is ideal for applications where the key is to reproduce the ergonomics of the original vehicle within a compact and mobile form. Power cabinets are located in the lower part of the QS-CH1 motion platform, under the cockpit, which significantly reduces the usable space and improves safety.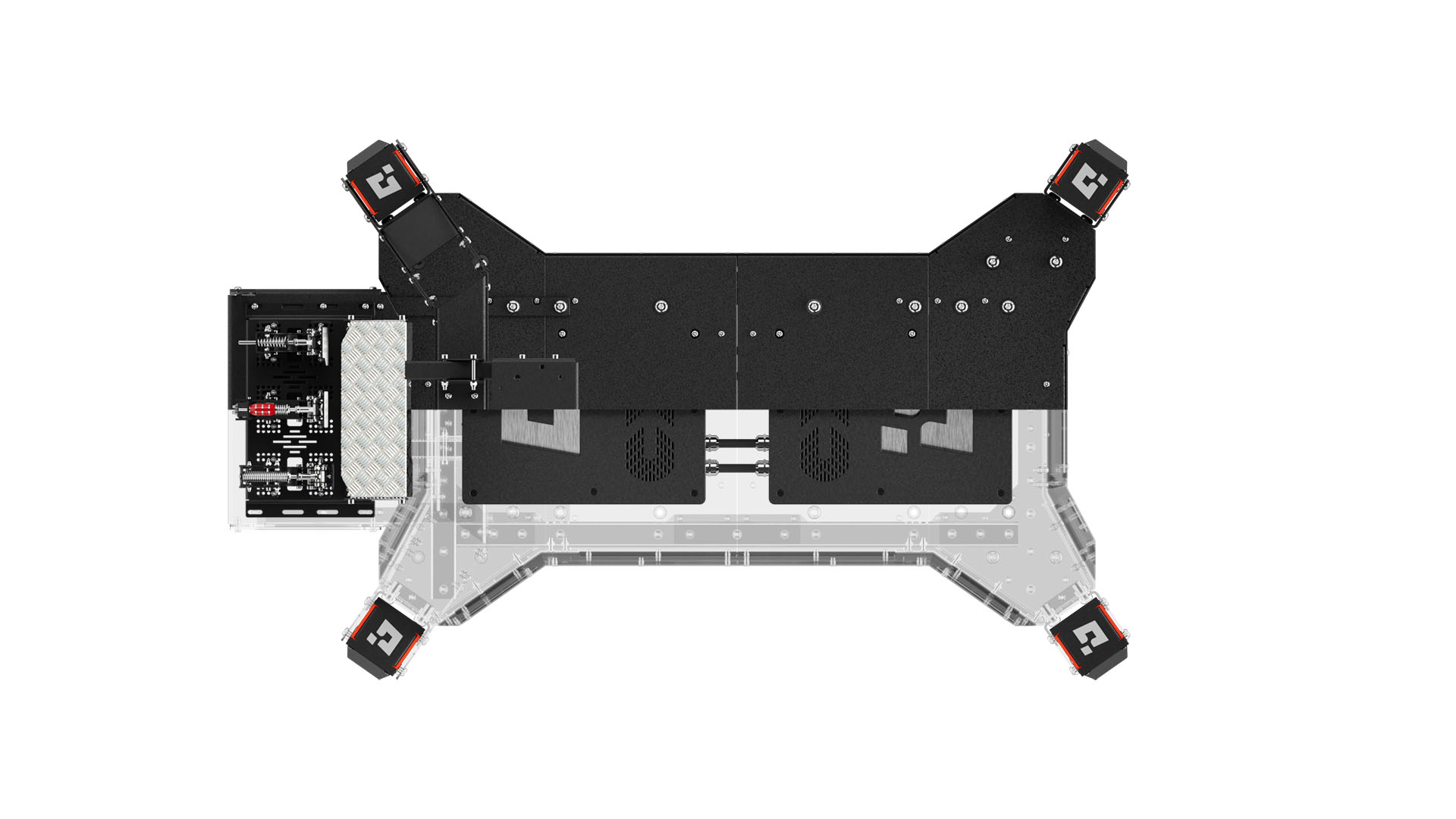 FULLY CUSTOMIZABLE DASHBOARD
The motion system QS-CH1 gives the possibility to fit and install various dashboards and steering wheels in the easy way. This product opened up new possibilities for driving schools, car manufacturers and people running R&D projects related to land vehicles.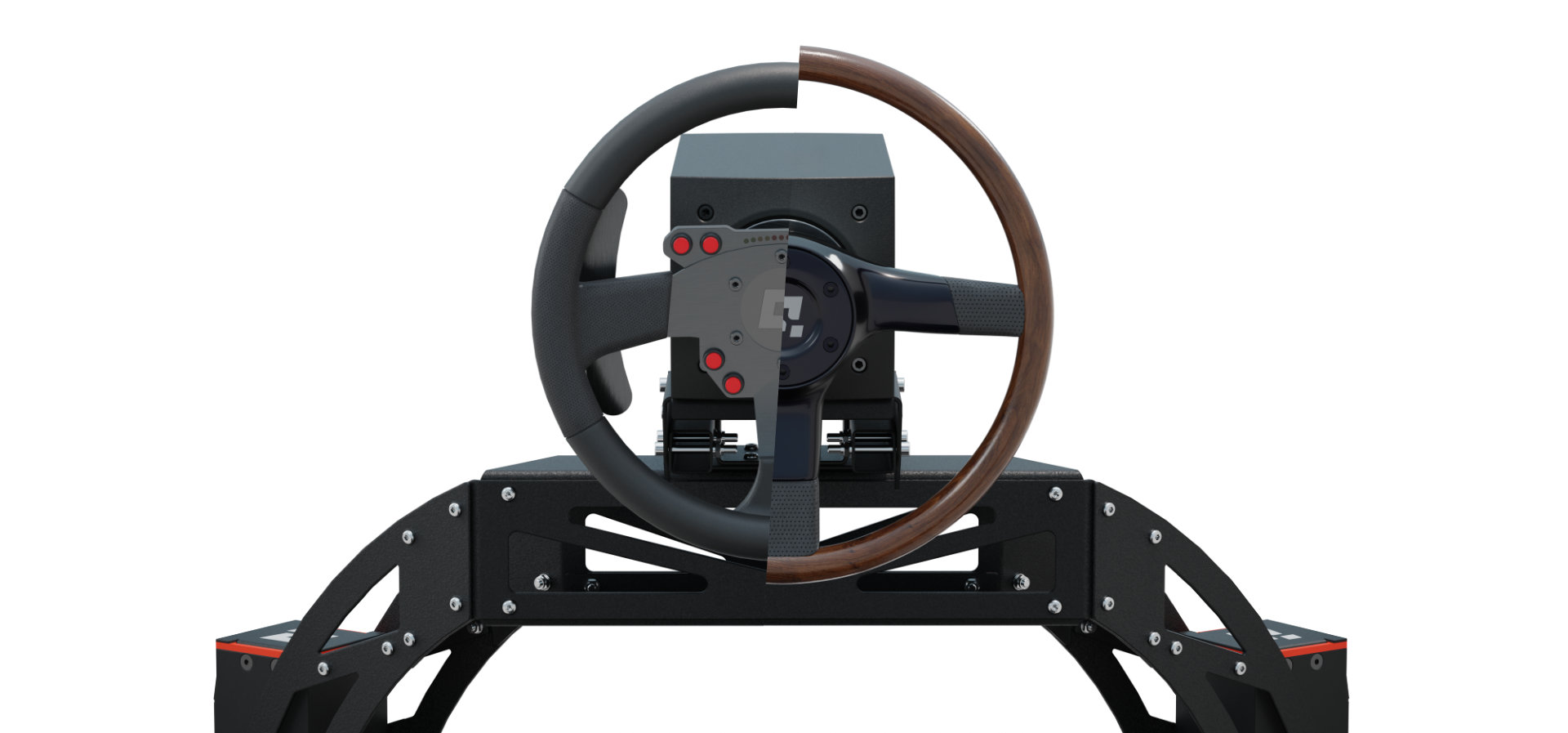 PRO VEHICLE FLOOR
QS-CH1 device is a modular, and configurable training product dedicated for advanced land vehicles and city car driving simulation. Users who already have a motion base (motion platform) can only use a floor with seat and steering wheel mounting brackets, which can be easily and quickly adapted to individual projects.