FREE UK Delivery
FREE Click & Collect
We're delighted to present the Cube Controls SP01 sim racing pedals, the long-awaited pedals from Cube Controls.
The SP01 pedals are available in 2 different versions: GT and Formula. The difference between the 2 versions is the size & shape of throttle plate only: the GT version has a smaller throttle plate whereas the Formula version has a larger, carbon-fibre throttle plate.
The SP01 Extra Kit contains additional elastomers & springs as well as 2 tuned expansion cups to enable further customisation and refinement of the feel of your SP01 pedals. The pedals themselves offer plenty of adjustment, including angle adjustment, adjusting the hydraulic dampening on the brake pedal, throttle travel and pedal plate position adjustment. Everything is controlled via the Cube Controls PedalUI app. For more information, please see the SP01 manual:
Manufacturer description:
Upgrade your simulator with the SP01 Pedals. This new entry in the Cube Control ecosystem is made to expand your possibilities and provide you with top performances. CNC machined aluminium main body, 100% carbon fibre throttle plate.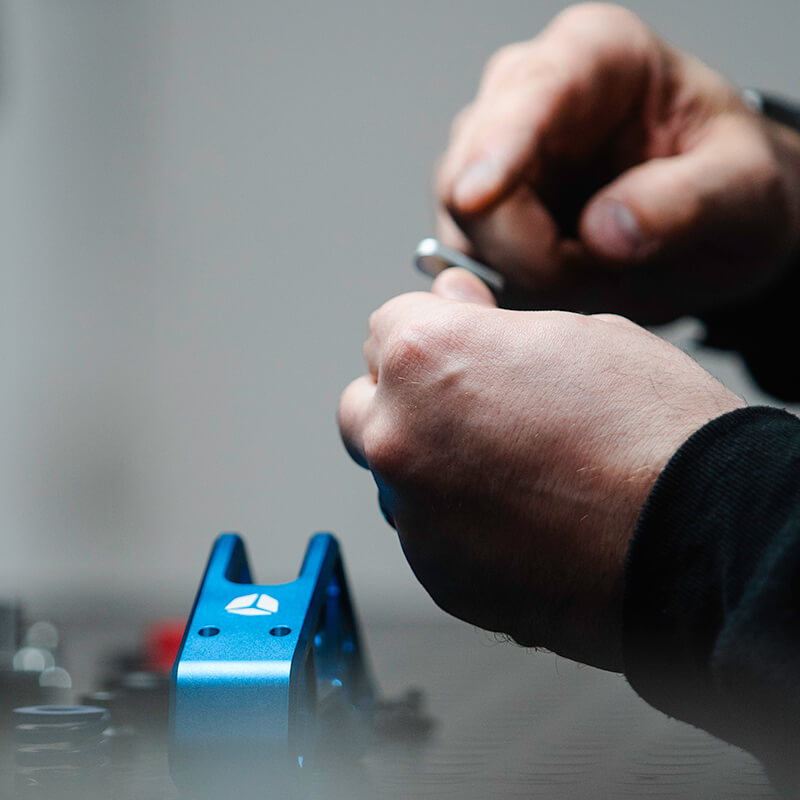 The SP01 Pedals ensure superior precision. The throttle plate, smooth and robust, perfectly pairs with the grip of our G+ Socks. The brake with its 200kg load cell ensures rock-solid feedback with several springs and rubber dampers compression elements available to combine for the perfect setting. Our proprietary software will make the rest, ensuring options for the smoothest calibration and allowing you to convert your setup to a 3-pedals module adding the upcoming clutch pedal.
Main
Precision press-fit ball bearings on ALL pivot points
CNC machined 6061 and 7075 aluminium main structure
Optimized FEM design for a cutting edge flex-free structure
Custom brackets with adjustable main pedal body angle in 5° increments
Throttle
Adjustable pedal throw by a dedicated knob on the main shaft

Easy to reach spring preload adjustment
Precision machined main shaft with high wear resistance plating
Tolerance machined self-lubricating nylon sleeve for the smoothest operation
16 bit resolution hall sensor
USB-C connector for the main control electronics
Carbon fibre pedal pad faceplate (only in Formula version)
Brake
Custom lightweight die-cast pad faceplate with textured grip
Fine-tuning spring preload option on the main pedal, and preload ring on the compression elements
Precision machined main shaft with high wear resistance plating
Custom designed fully hydraulic damper with 8 preload settings
Several springs and rubber dampers compression elements available
Self-centering springs and dampers washers
200kg precision load cell
16-bit resolution